The importance of moving critical data and office functions to the cloud has never been greater. The cloud has become the main resource for storing data and accessing innovation tools.
Having a cloud migration strategy in place for your company is essential for success.
The "Cloud" is Internet terminology for a place where you store data. Cloud storage means storing and retrieving data from a server on the Internet instead of the hard drive of your computer. Cloud storage has vastly improved how computers operate, how data is stored and accessed, and how many new software programs are used.
Cloud storage enables businesses to access important information from any device that has been granted access, regardless of their location. It also allows businesses to streamline their data into one area so that it is always protected.
Many new software programs now only exist on the cloud. Office 365, for example, is no longer available in disc form where you have to purchase software for each computer that will use the program in your business. Now, Office is stored in the cloud, and the business pays a subscription fee that allows all of their employees access to the program from their work devices.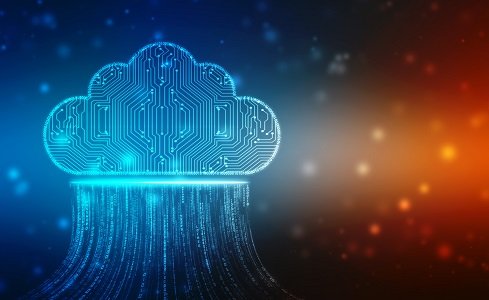 Most people understand the cloud's concept and the many benefits associated with storing data on a cloud server. However, many businesses do not realize how many different applications they are using with cloud storage, where all their data is being stored, if it has enough security, or if they are being used correctly. The technology is still very new, and cloud storage can quickly become scattered.
To prevent loss of valuable information and improve employee and business performance, companies are encouraged to speak with a telecom consulting service about their cloud storage.

Moving your data to cloud storage is one of the best things that you can do for your company. However, every company has different needs. Cloud storage is not a one-size-fits-all solution. The right storage and use solutions should be carefully bled=nded together so that the business has the space, protections, and accessibility to its data that it needs.
We work with several companies that provide cloud solutions. Our goal is to connect you with the right services and solutions to optimize your data. Data is the life of every business; whether it be customer databases, designs, and plans, important documents or contracts, or programs that you use or operate to perform your job, it is all data.
Protecting your data, making sure it is safe, and having access to it whenever you need it is important for success. We will make sure that all of your data solutions give you the access you need and the protection that you desire to keep your business functioning at its best.
What We Do When We Evaluate Cloud Storage​
Our goal is to deliver cloud solutions that are customized to your business. Every company will have its own needs for cloud services. We will evaluate your current cloud use as well as other data operations to create a streamlined and effective cloud solution for your company. It is our goal to improve performance while decreasing expenses associated with cloud use.
Some of the things that we will review include:
We will also look at other various items to make sure that we have a full understanding of how all of the data for your company is being managed.